News story
CMA proposes to amend penalties guidance
The CMA is consulting on proposals to amend its penalties guidance in order to reflect experience gained in applying it since it was issued in 2012.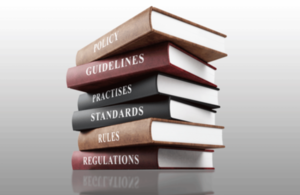 The penalties guidance sets out how the Competition and Markets Authority (CMA) will calculate the financial penalties it can impose for breaches of competition law. The proposed amendments are intended to enhance transparency and clarify specific aspects of the CMA's approach to calculating penalties, rather than representing major changes in the CMA's practice.
The changes include provision of further details around the assessment of seriousness of infringements, additional information regarding some illustrative mitigating and aggravating factors and the application of discounts where the CMA considers approving voluntary redress schemes.
Further information on the proposed changes and the draft revised guidance is available on the consultation page.
Interested parties are encouraged to respond to the consultation, which will run until 27 September 2017. Responses should be submitted by email to penaltiesguidance-consultation@cma.gsi.gov.uk or by post to:
Penalties Guidance Team
Policy and International
Competition and Markets Authority
6th Floor
Victoria House
37 Southampton Row
London WC1B 4AD

Published 2 August 2017