CMA launches initial review of artificial intelligence models
The CMA is opening an initial review of competition and consumer protection considerations in the development and use of AI foundation models.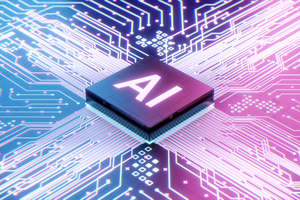 Foundation models, which include large language models and generative artificial intelligence (AI), that have emerged over the past five years, have the potential to transform much of what people and businesses do. To ensure that innovation in AI continues in a way that benefits consumers, businesses and the UK economy, the government has asked regulators, including the Competition and Markets Authority (CMA), to think about how the innovative development and deployment of AI can be supported against five overarching principles: safety, security and robustness; appropriate transparency and explainability; fairness; accountability and governance; and contestability and redress.
In line with government's AI white paper and the CMA's role to support open, competitive markets, the review seeks to understand how foundation models are developing and produce an assessment of the conditions and principles that will best guide the development of foundation models and their use in the future.
This initial review will:
examine how the competitive markets for foundation models and their use could evolve
explore what opportunities and risks these scenarios could bring for competition and consumer protection
produce guiding principles to support competition and protect consumers as AI foundation models develop
The development of AI touches upon a number of important issues, including safety, security, copyright, privacy, and human rights, as well as the ways markets work. Many of these issues are being considered by government or other regulators, so this initial review will focus on the questions the CMA is best placed to address − what are the likely implications of the development of AI foundation models for competition and consumer protection?
Sarah Cardell, Chief Executive of the CMA, said:
AI has burst into the public consciousness over the past few months but has been on our radar for some time. It's a technology developing at speed and has the potential to transform the way businesses compete as well as drive substantial economic growth.

It's crucial that the potential benefits of this transformative technology are readily accessible to UK businesses and consumers while people remain protected from issues like false or misleading information. Our goal is to help this new, rapidly scaling technology develop in ways that ensure open, competitive markets and effective consumer protection.
The CMA is seeking views and evidence from stakeholders and welcomes submissions by 2 June 2023. The CMA encourages interested parties to respond and be proactive in identifying relevant evidence.
Following evidence gathering and analysis, the CMA will publish a report which sets out its findings in September 2023.
All updates on the CMA's work in this area can be found on the artificial intelligence case page.
Note to editors:
The CMA is exercising its function, under section 5 of the Enterprise Act 2002 (its general review function) of obtaining, compiling, and keeping under review information about matters relating to the carrying out of its functions. The CMA is carrying out this review with a view to (among other things) ensuring that it has sufficient information to take informed decisions in relation to its work.
The CMA has taken steps to ensure it is proactive and forward-looking in the emergence of new technologies or emerging markets. This includes the development of its internal horizon scanning capabilities to identify new and emerging technologies and trends in digital markets. Foundation models were prioritised in the CMA's 2022 scan of important future technological developments.
In March 2023, the UK Government published its white paper on AI, noting that a pro-innovation and proportionate approach to the regulation of how AI is used is key to realise the benefits it has to offer.
The CMA will work closely with the Office for AI, and fellow members of the Digital Regulation Cooperation Forum (DRCF) on the review and share findings with government to help inform the UK's AI strategy. The CMA will engage with businesses, academics and public policy stakeholders in this sector and welcomes views or evidence on foundation models by 2 June 2023.
There are other important questions raised by foundation models – copyright and intellectual property, online safety, data protection, security and more – but these are not included in the scope of this review.
All media enquiries should be directed to the CMA press office by email on press@cma.gov.uk, or by phone on 020 3738 6460.
Published 4 May 2023