News story
CMA consults on MFL proposed undertaking
The CMA is consulting on a proposed undertaking in lieu of a reference in relation to the acquisition of 228 petrol stations by Motor Fuel Limited from Murco Petroleum Limited.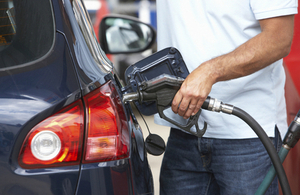 The Competition and Markets Authority (CMA) announced on 8 January 2015 that it would consider in detail an undertaking proposed by Motor Fuel Limited (MFL) instead of referring the case for an in-depth phase 2 investigation.
MFL has proposed the sale of the Murco petrol station and related assets, including a grocery outlet, in the Hythe area in Kent (Seapoint Filling Station), by way of the sale of the freehold property.
The CMA currently considers that the proposed undertaking is appropriate to remedy, mitigate or prevent the competition concerns identified in its investigation. The CMA therefore proposes to accept this undertaking in lieu of a reference.
Before reaching a decision as to whether to accept the proposed undertaking, the CMA invites interested parties to make their views known. The deadline for responses is 5pm on 5 February 2015.
The undertaking and all other information relating to this investigation can be found on the case page.
Published 21 January 2015