News story
CMA consults in broker merger
The CMA has accepted in principle merger undertakings offered by Tullett and ICAP and is inviting comments.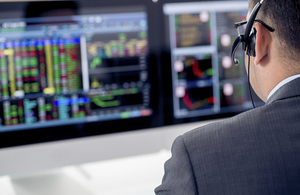 In June 2016 the Competition and Markets Authority (CMA) announced that Tullett Prebon's (Tullett) anticipated acquisition of ICAP plc's (ICAP) voice/hybrid broking business may result in a substantial lessening of competition and would be referred for an in-depth phase 2 investigation unless acceptable undertakings were offered.
To address the CMA's concerns the companies have offered to sell ICAP's London based oil desks responsible for providing broking services to customers based in Europe, the Middle East and Africa to an up-front buyer approved by the CMA. Tullett and ICAP have proposed INTL FCStone Limited as the buyer of these oil desks.
The CMA considers that the proposed undertakings are appropriate to remedy its competition concerns, and has accepted them in principle. However, before reaching a final decision, it is inviting interested parties to make their views known.
Anyone wishing to respond to this consultation should do so in writing, no later than 17 August 2016 to Carole Bowley (carole.bowley@cma.gsi.gov.uk).
The consultation on the undertakings and all other information relating to this investigation can be found on the case page.
Published 2 August 2016