News story
CMA approves K-Y licence in UK to Thornton & Ross
Reckitt Benckiser has licensed the K-Y brand to Thornton & Ross for 8 years and completed its merger with Johnson & Johnson.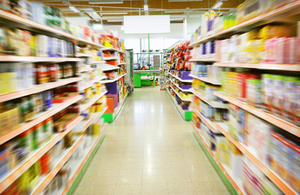 Reckitt Benckiser and Johnson & Johnson supply personal lubricants to a number of retailers under the Durex and K-Y brands respectively, and Reckitt Benckiser agreed to purchase the K-Y business from Johnson & Johnson in March 2014.
In its final report on the merger, the Competition and Markets Authority (CMA) concluded that the merger may be expected to result in a substantial lessening of competition and higher prices for personal lubricants for consumers. The CMA required that, in order to complete the merger, Reckitt Benckiser must license the K-Y business in the UK to a third party for a period of 8 years.
The CMA assessed the prospective licensees shortlisted by Reckitt Benckiser in accordance with the requirements of the CMA's final report. Following approval of Thornton & Ross, among other approved licensees, and subsequent approval of the terms of the licence, Thornton & Ross is now licensee of the K-Y brand in the UK.
Published 20 June 2016