News story
CMA advises Liquefied Petroleum Gas customers on switching rights
A factsheet and short animation explaining switching rights for new and existing Liquefied Petroleum Gas (LPG) customers on metered estates.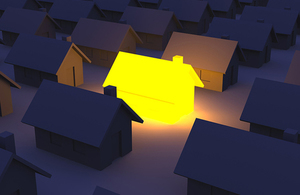 In 2017 just 1.3% of Liquefied Petroleum Gas (LPG) customers, living on metered estates, switched energy supplier. In response to these low switching figures, the CMA is collaborating with UKLPG, the trade association representing LPG suppliers, to remind customers of their switching rights and supply options.
The CMA has published a switching factsheet and short animation for LPG customers on metered estates. Both guides highlight what customers need to know and do in order to switch.
Alongside the CMA's switching factsheet and animation, UKLPG has updated its guidance for members about how best to communicate with residents about their supply and switching options.
Peter Hill, CMA Assistant Director (Remedies):
Having choice is key to ensuring you get a good deal on your energy supply. Switching has to be a collective, unanimous decision on an LPG metered estate - this is why we are urging customers to join with neighbours to make switching decisions together and not to rush into a new contract without speaking to those who live around them first.
UKLPG's Chief Executive Rob Shuttleworth said:
LPG provides low carbon gas to hundreds of thousands of homes not connected to the gas grid. On metered estates, LPG is stored in large communal tanks and then piped to homes to be used just like mains gas.

We welcome the CMA's new publications for metered estate residents and to support this we have produced further Q&A guidance to equip customers with the information they need to fully understand their energy supply options, this can be accessed via our website.
Published 28 February 2018