Clinical governance guidance
A set of guidance on clinical governance is being developed for clinical governance practitioners.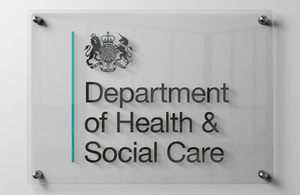 The guidance is aimed at a range of practitioners, including clinical governance leads in commissioners and providers, leaders of clinical divisions and teams, and individual clinicians.
It will provide convenient access to guidance on a number of recent developments, including medical revalidation, responsible officers, clinical performance issues and the new system of death certification. It will also include separate guidance aimed at commissioner and provider boards.
The guidance will cover:
clinical governance overview
clinical governance strategy
capability and culture
processes and structure
measurement
resources, publications, guidance and website links.
What is clinical governance?
'Clinical governance' describes the structures, processes and culture needed to ensure that healthcare organisations - and all individuals within them - can assure the quality of the care they provide and are continuously seeking to improve it.
Since the term was first introduced, it has been recognised that these structures and processes should be fully integrated with other aspects of the governance of healthcare organisations, including their financial, information and research governance.
For current guidelines on various aspects of clinical governance, search this website for 'clinical governance'.
Published 19 September 2011