Foreign Office Minister Alistair Burt has spoken of his concern over violent clashes between political groups in the Maldives.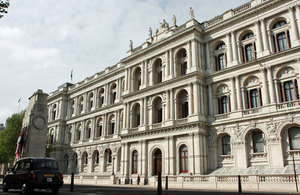 Speaking earlier today, Mr Burt said:
"I am concerned at reports of violent clashes between opposing political groups in the Maldives and call upon political supporters across the spectrum to refrain from confrontation and violence.
I urge the political parties of the Maldives to engage in a constructive and open dialogue in order to address together the political challenges facing the Maldives. Effective co-operation between the parties will be essential in order to tackle issues of national importance and consolidate the democratic progress already achieved.
The UK remains a strong supporter of the democratic reform process in the Maldives. We welcome the impressive progress made by the Maldives over recent years on the democratic path and call on all political parties to ensure this progress is maintained."
Published 15 July 2010