Clampdown on unlawful scrap metal dealers
All scrap metal dealers will have to hold licences as strict new regulations penalising rogue traders became law today.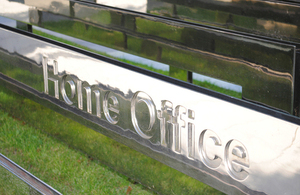 The Scrap Metal Dealers Act, which will come into effect later this year, will require metal dealers to satisfy their local authority that they are a legitimate trader. It will give local authorities and the police the power to revoke licenses where they suspect illegal activity, helping clamp down on the estimated 1,000 metal thefts per week which cost the UK around £220 million a year.
Magistrates will also be able to issue unlimited fines to any metal trader they find dealing in cash, operating without a licence or breaching the licence conditions.
In addition the new Act includes the following:
all sellers of metal must provide verifiable ID at point of sale which is recorded and retained by the dealer;
the cashless offence will apply to all scrap metal dealers including 'mobile/itinerant collectors' who conduct house to house collections;
there will be a single national publicly available register of all scrap metal dealers.
Crime Prevention Minister Jeremy Browne said:
'It is great news for the metal industry and the public alike that these new regulations have become law today. This builds on the action we have already taken to tighten the net around rogue metal traders by banning them from trading in cash, increasing financial penalties and giving police extra powers.
'Metal theft affects everyone -from the stealing of cables that delay your rail journey home to the theft of church roofs which is extremely dangerous and costs hours of police time.
'The measures we have taken have already achieved significant reductions in metal theft across the UK. This new legislation will help tighten the net around rouge dealers who flout the rules and wilfully purchase stolen metals."
Richard Ottaway MP, who tabled the Bill, said:
'I am delighted that the Scrap Metal Dealers Bill has received Royal Assent. It marks a significant victory for communities throughout the country. For too long they have provided rich feeding grounds for opportunistic thieves who know they can get rid of stolen metals at rogue or negligent scrap yards.
'Metal theft is no petty crime. It hits at the heart of our daily lives - grinding trains to a halt, cutting off power supplies to hospitals and other lifelines, stripping roofs off churches and schools at huge public expense.
'Even more sickening are the attacks on our crematoriums and war memorials commemorating the nation's war dead. It is particularly fitting therefore that this law has come in on the eve of the centenary of the First World War.'
Notes to editors
1. The Home Office took initial legislative measures through the Legal Aid, Sentencing and Punishment of Offenders Act 2012. These measures came into effect on 3 December 2012 and included:
banning all scrap metal dealers from trading in cash, removing the 'no questions asked' cash payments which help metal thieves and rogue dealers;
increasing each of the financial penalties under the existing regulation of the scrap metal sector;
giving the police new powers of entry to tackle illegal trading in metal yards.
2. Guidance for scrap metal dealers to implement the prohibition on cash payments is available on the Home Office website (see: http://www.homeoffice.gov.uk/publications/crime/scrap-metal-guidance?view=Standard&pubID=1086133). The guidance sets out which methods of payment are legal as well as providing information on what records should be kept once a payment for metal has been made.
Published 1 March 2013