Claims management crackdown
A major crackdown by the Claims Management Regulation Unit has seen 352 companies shut down, suspended or warned.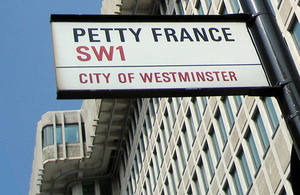 The Regulation Unit, part of the Ministry of Justice, is taking a tough stance on claims management companies which short-change customers, whether this is through bad service, misleading marketing or hidden charges.
Between April and November this year 209 companies have been shut down and had their licences removed, three have been suspended and 140 have been warned.
This comes ahead of Government plans next year to give consumers even more protection against rogue firms. This includes making all businesses agree written contracts with customers before taking fees and an independent consumer complaints service which can compensate those who have received a raw deal.
Justice Minister, Helen Grant said:
'We will not tolerate claims management companies that rip off consumers and flout the rules. Having more than 350 claims management companies shut down, suspended or warned for bad practice by the Claims Management Regulation Unit shows we mean business
'We have introduced a number of measures in the past year which will mean consumers are much better protected and which offer a route of complaint and compensation while sending a clear message to the minority who break the rules their tactics will not be tolerated.'
Head of the Claims Management Regulation Unit, Kevin Rousell said: 
'We will continue to tackle bad practices by claims management companies and take action against those who break the rules. 
'In the past five years we have shut down more than 900 claims management companies and are continuing to work with the Information Commissioner's Office to ensure firms who break the law on unsolicited calls and texts are dealt with.'
Published 31 December 2012