Civic honours competition for Diamond Jubilee launched
A competition to create a new city to mark the Queen's Diamond Jubilee in 2012 has been launched.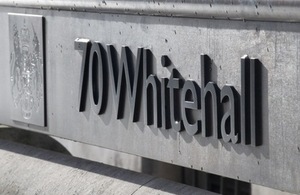 A competition to create a new city to mark the Queen's Diamond Jubilee in 2012 has been launched.
Details of the Civic Honours Competition were unveiled by Minister for Constitutional Reform Mark Harper, who is inviting local authorities across the United Kingdom to apply.
Existing cities are also invited to bid for the award of a Lord Mayoralty or, in Scotland, a Lord Provostship. The awards are a rare mark of distinction which are sparingly granted and will be made in honour of the 60th anniversary of The Queen's accession to the throne.
Mr Harper said:
For a town to be given city status or for a city to be given a Lord Mayoralty is a real honour. These awards are only very rarely granted and it is fitting they will be given to mark Her Majesty's Diamond Jubilee.
"I am delighted to launch the competition for the awards today and we look forward to seeing the applications.
Culture Secretary Jeremy Hunt, who has special responsibility for the Diamond Jubilee, said:
Marking Her Majesty's 60 years on the throne in 2012 will be a great opportunity for the nation to come together in celebration, just as it did for her Silver and Golden Jubilees. This competition will be an important part of this and will ensure that there is a lasting legacy that will remain long after the festivities are over. I look forward to hearing who's won.
Every application will be assessed on its merits, with local authorities asked to follow entry guidelines which are published online today. Local authorities now have six months in which to submit their entries, which will then be considered by the Government before recommendations are submitted to the Queen by the Deputy Prime Minister. The results of the competition will be announced in the first half of 2012.
The awards of city status and Lord Mayoralty or Provostship are purely honorific and confer no additional powers, functions or funding. The last civic honours competition was held in 2002 to mark the Golden Jubilee when Preston, Stirling, Newport, Lisburn and Newry were awarded city status and Exeter was awarded a Lord Mayoralty. For the Diamond Jubilee, the competition is on a UK-wide basis and only one award of city status and one award of Lord Mayoralty or Lord Provostship is expected to be made.
Published 1 December 2010