News story
Cigarettes and alcohol seized by Border Force
Border Force officers seize large amounts of alcohol and tobacco in two seizures in north-east England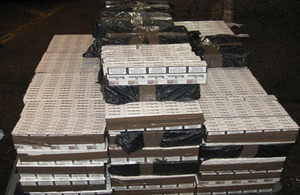 Border Force officers in Hull and Immingham have discovered nearly 17,000 litres of wine and over 87,000 cigarettes in two separate seizures at the ports.
The wine – which equates to nearly 18,500 bottles – was discovered at Immingham on 11 September. Officers became suspicious of a container that arrived from the Netherlands. The paperwork was found to be false and the delivery address was fictitious.
The cigarettes were found on 15 September in Hull. They were hidden inside a specially-adapted fuel tank of a lorry cab. The driver was arrested and later released without charge, although the lorry and cigarettes were seized and will be disposed of by Border Force.
Additionally, over 10,000 cigarettes were seized from a passenger at Leeds Bradford International Airport on 17 September. The passenger had originally flown from China but arrived at Leeds Bradford on a connecting flight from Amsterdam.
If the three attempts had not been intercepted it would have cost the treasury nearly £80,000 in unpaid excise duty. All the alcohol and tobacco seized will now be destroyed.
Chris Murphy, Acting Assistant Director for Border Force, said:
These seizures are down to the hard work of Border Force officers who foil smuggling attempts such as these on a daily basis.

I would urge anyone tempted by cheap alcohol and tobacco to think again. It cheats honest traders and it's totally unregulated so buyers have no way of knowing what they are actually getting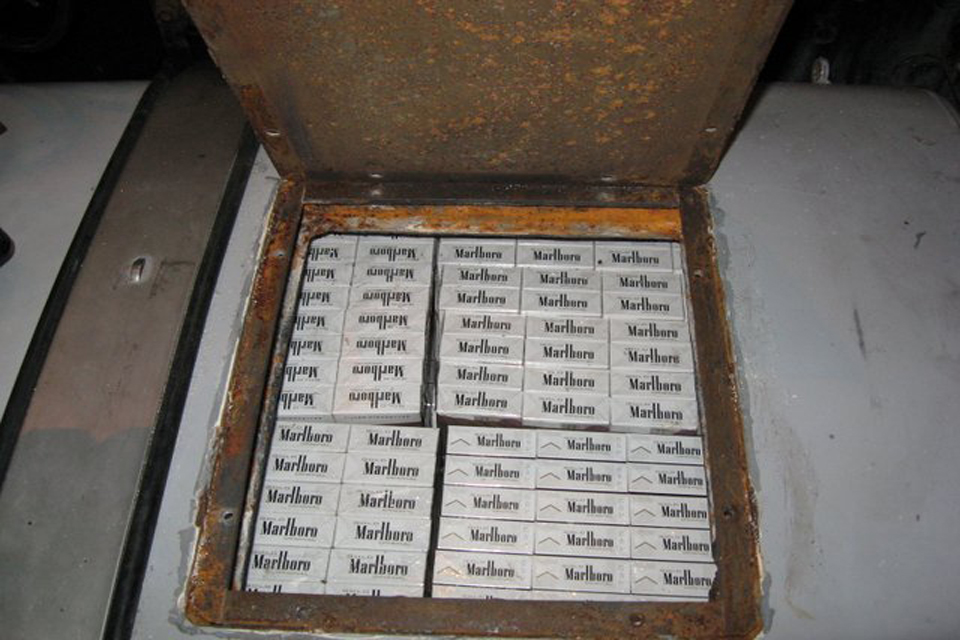 Passengers travelling from outside the European Union can only bring 200 cigarettes or 250g of tobacco into the UK tax free.
During the financial year 2012-13, 487 million cigarettes and 359 tonnes of hand rolling tobacco were seized by Border Force.
Anyone with information about activity they suspect may be linked to smuggling should call our hotline on 0800 59 5000.
Published 23 September 2013