News story
Christmas holiday travel advice
A few simple preparations before and during your holiday can help to make your Christmas trip safe and trouble free.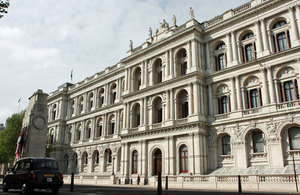 If you do get into problems while abroad then we are here to help, but you can avoid a lot of difficulties in the first place by following these basic tips:
Winter sports
New research reveals that a third of people taking their first winter sports holiday risk serious injury because they are not sufficiently in shape when they hit the slopes.
The research also reveals that two out of five winter sports enthusiasts have injured themselves at least once, highlighting the importance of getting in shape and warming up properly before skiing or snowboarding.
Find out more about our Get Fit For Ski campaign.
Visiting friends or family abroad?
You still need to take the same preparations as if you were going on holiday. Our research shows that nearly half of young people did not take out insurance the last time they stayed with family and friends.
Published 19 December 2012