Plan. Pack. Explore. – a new guide for travellers
The Foreign Office has launched Plan.Pack.Explore., a new travel guide for those planning a trip abroad.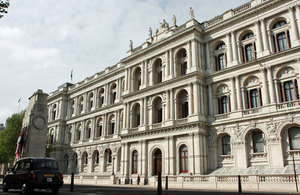 Plan.Pack.Explore. is our new guide to help you avoid running into preventable problems overseas during a holiday or gap year.
The guide contains a wealth of information, from travel health advice to explaining exactly what the FCO can and cannot do if you get into trouble abroad. It also includes guidance on getting the right visa and keeping your money safe, along with case studies and handy maps.
Plan.Pack.Explore. is available as an app for iPad and iPhone (iOS 5 and above) and Android devices. You can also view it as a PDF below:
Open publication - Free publishing - More gap year
Khalida Cox from the Know Before You Go team at the FCO said:
"Now that exam results are out and people start considering a gap year, preparation can be daunting for young people and their parents - particularly if it is a trip away without family for the first time. Plan.Pack.Explore. helps travellers understand exactly what they need to do before they go away and provides essential information for parents in the run up to the big trip. The guide will also be invaluable for those who book last minute travel and need essential travel preparation advice quickly."
"Gap years should be all about having fun, exploring the world and hopefully enhancing your CV but if you are not prepared before you go away, things can go horribly wrong. Statistics show that over the last six months, one in four of 16-24 year-olds travelled without insurance and only a quarter made health related preparations before going overseas. This leaves them at risk of facing really high bills for medical care or repatriation."
Published 3 September 2012