Press release
Christine Beasley and Sarah Harkness confirmed as Non-Executive Directors of the NHS Trust Development Authority
Christine Beasley and Sarah Harkness have been confirmed as Non Executive Directors of the NHS Trust Development Authority.  Ms Beasley will…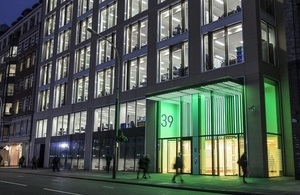 Christine Beasley and Sarah Harkness have been confirmed as Non Executive Directors of the NHS Trust Development Authority. 
Ms Beasley will chair the Appointments Committee and Ms Harkness will chair the Audit and Risk Committee. They will join the NHS Trust Development Authority, the organisation that will help NHS Trusts secure sustainable, high quality services for the patients and communities they serve.
Sir Peter Carr, Chair of NHS Trust Development Authority said:
"It's great to welcome Christine and Sarah as the first non-executive appointments to the NHS TDA Board. They bring a wealth of senior experience in the fields of quality and finance respectively.
"Their experience will help ensure that the Authority's Board has the right focus in supporting NHS Trusts to deliver both high quality and sustainable services in the future."
On her appointment, Sarah Harkness said:
"I'm delighted to be asked to take on this important role. Completing the transformation of the provider network in England while improving quality standards and safeguarding NHS Trust finances is a huge challenge and I'm looking forward being a part of the NHS Trusts Development Authority as we deliver the task ahead."
Christine Beasley, formerly Chief Nursing Officer at the Department of Health, said:
"I am delighted to be joining this new organisation which has such an important job to do. I am looking forward to working with colleagues to support the development of high quality clinical services which improve the care of patients across England."
ENDS
Notes to editors
• For media enquiries please ring the Department of Health press office on 0207 210 5416.
• This appointment is made in accordance with the Code of Practice for Ministerial Appointments to Public Bodies, issued by the Commissioner for Public Appointments.  All appointments are made on merit and political activity played no part in the selection process. However, in accordance with the original Nolan recommendations, there is a requirement for appointees' political activity (if any declared) to be made public.  Ms Beasley and Ms Harkness have declared no political activity. For further information on the process for managing public appointments visit the Office of the Commissioner for Public Appointments website.
• Sarah Harkness is a Non-Executive Director at Yorkshire and the Humber Strategic Health Authority and Christine Beasley holds no public appointments.
• Ms Beasley and Ms Harkness' started their appointments on 26 September 2012.
• Their appointments will be for four years, or to the closure of the NHS Trust Development Authority, whichever date is the sooner.  Ms Beasley and Ms Harkness will receive remuneration of £13,137 per annum for a time commitment of 2 to 3 days per month.
• 
For further information on the NHS Trust Development Authority, visit their website.
Published 27 September 2012