News story
Chinook crew hit by bullets are commended
An RAF Chinook crew who landed their helicopter under fire from Afghan insurgents have been honoured.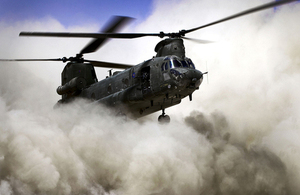 The extraordinary courage shown by pilot Flight Lieutenant Charlie Lockyear and Master Aircrew Bob Sunderland was revealed during a military awards ceremony in London on Thursday 20 March 2014.
Flight Lieutenant Lockyear, the Chinook's captain, has been awarded the Distinguished Flying Cross and Master Aircrew Sunderland a Mention in Despatches.
Both men are based in 18 (Bomber) Squadron at RAF Odiham in Hampshire.
The crew, also including co-pilot Flight Lieutenant David Ashe and Sergeant Rebecca Greenhalgh, were inserting British forces into a high-threat area of Afghanistan on Sunday 5 May 2013 when they came under fire from nearby insurgents.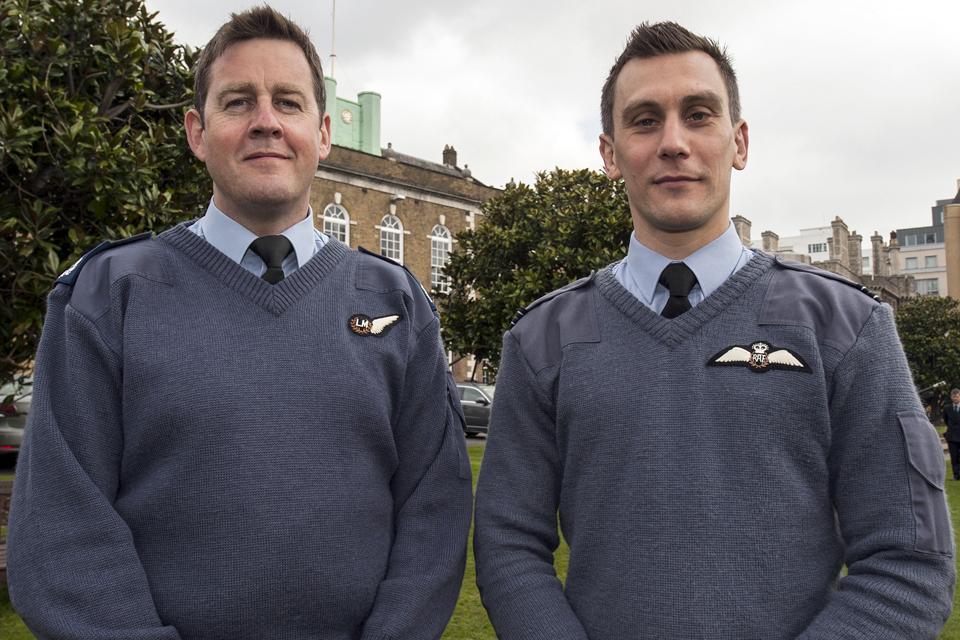 Flying shrapnel wounded Master Aircrew Sunderland, leaving him bleeding from the groin, while further rounds disabled the aircraft's radio and intercom systems.
With a hail of bullets hitting the Chinook, Flight Lieutenant Lockyear was forced to abort the landing and move the helicopter away from the enemy fire. But with no working radio, he was unaware that some British troops had already left the aircraft and were on the ground returning fire.
Advised on the extent of the damage by Master Aircrew Sunderland, Flight Lieutenant Lockyear carefully landed the Chinook and evacuated the remaining troops on the ground, with Master Aircrew Sunderland doggedly returning suppressing fire using the helicopter's gun.
Despite the structural and electrical damage to the helicopter, including bullet damage to the rotor blades, Flight Lieutenant Lockyear guided the aircraft back to Camp Bastion, where the injured were treated and the aircraft shut down.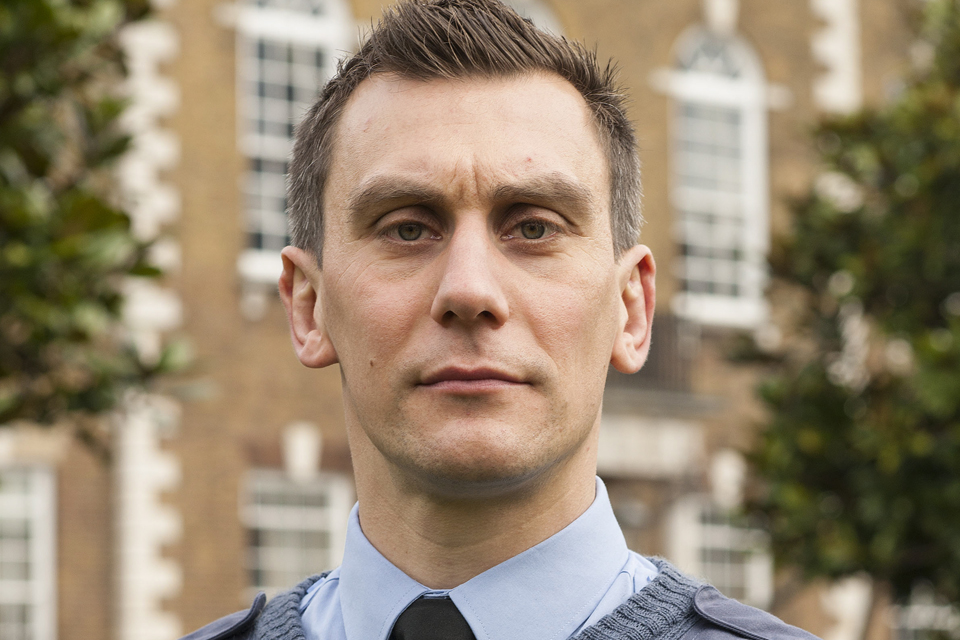 Flight Lieutenant Lockyear said:
When the bullets started hitting the helicopter I was focused on landing because we were only 10 feet off the ground. We've been shot at before, but I knew this was different because more and more were hitting us.

We lost our GPS, our autopilot, our radio and intercom systems, which meant we couldn't speak to each other, and we also feared we'd lost an engine, which fortunately we hadn't. The helicopter's warning light panel was lit up like a Christmas tree!

Throughout the incident Master Aircrew Sunderland was exemplary. As we returned to recover the troops, he defended us with some very accurate firing, despite being badly wounded, which was enough to deter the insurgents from having another go at us.

It's a real privilege to receive this award because it symbolises the significance of what we did that day as a crew. I'm very proud of what my team did; there's absolutely no way I could have done it alone.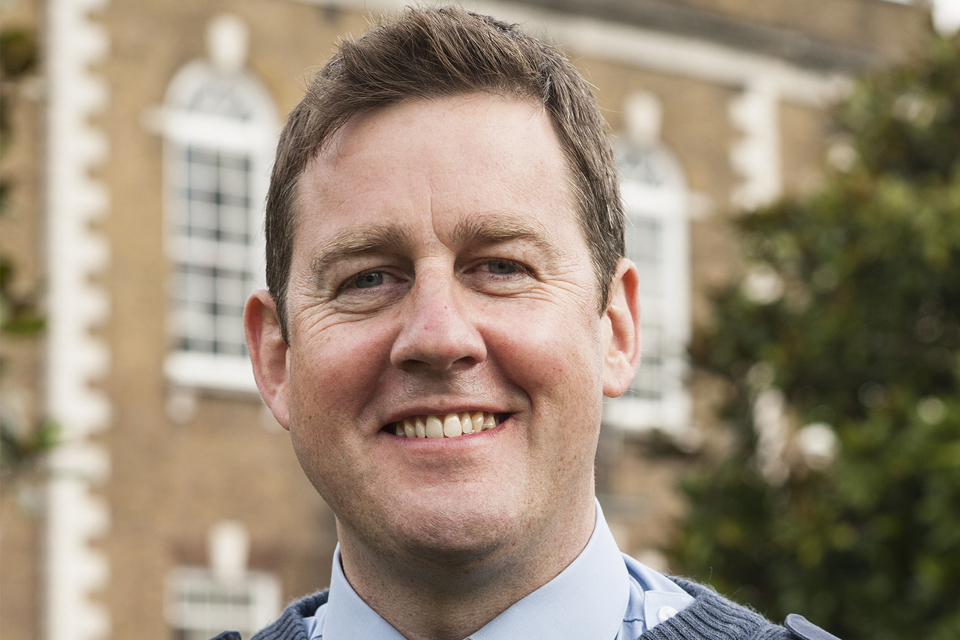 Master Aircrew Sunderland said:
I'm absolutely speechless about getting this award, it's such an honour and it's great that our work has been recognised.

We were about to touch down when 2 bullets hit the side of the aircraft, about 3 feet from my head, and a second later I was knocked over by what felt like a cricket ball in my groin. It was only a short while later that I realised it was shrapnel from an enemy bullet; we'd landed in a real hornet's nest.

I was injured but I still felt responsible for what was happening at the back of the aircraft. We had 20-odd people on board and I needed to get back to the gun and stop people shooting at our helicopter.

I wouldn't say I was brave; my actions were instinctive and down to years of training. A lot was going through my mind, but the guys in the back of the aircraft were relying on me and I felt huge responsibility towards them.
Air Vice-Marshal Edward Stringer, Assistant Chief of the Air Staff, attended the awards event at the Honourable Artillery Company headquarters in London. He said:
Our airmen and women make a vital contribution to operations across the globe and some of that very important work has been publicly recognised in this ceremony today.

I am immensely proud that these personnel have been commended for their actions, which were first class and in the finest traditions of the Royal Air Force. Through supporting the vital mission in Afghanistan, they have displayed professionalism, commitment and dedication of the highest order.
Published 24 March 2014