Child protection scheme roll-out
A scheme that allows parents to ask police whether people with access to their family are sex offenders has been rolled-out nationally.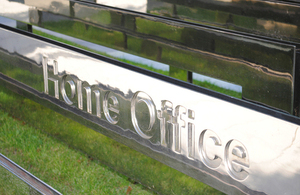 The child sex offender disclosure scheme provides members of the public with a way to check whether people who have contact with their children are a possible risk. The police will pass on information if it will help keep a child safe.
 
Having already protected more than 60 children from abuse during its pilot, the scheme is expanding to eight additional forces from today, taking the total number of areas covered to 12.
A further 12 forces will come online by the autumn and the remainder of areas by spring next year.
Important step forward
Home Secretary Theresa May said: 'The roll-out of this scheme is an important step forward for child protection in this country. Being able to make these checks reassures parents and the community and more importantly keeps children safer. 
 
'Not only will it help parents, carers or guardians ensure that their children are safe, but it also assists the police in managing known sex offenders living in the community more effectively.
 
'The start of the nationwide roll-out will mean even more children will be protected from potential harm.'
 
Under the scheme a parent, carer, guardian or another interested party, can ask the police to check whether someone who has access to their children has a record of committing child sexual offences. 
 
If they are found to have convictions for sexual offences against children, and pose a risk of causing serious harm to the child or children concerned, then this information may be disclosed. 
Find out more
If you are worried about someone in your child's life, you can find out how to get someone checked on the Directgov website. 
You can also find out more about the pilots, including leaflets and booklets being used by the police forces, in our crime section.
Published 2 August 2010