News story
Chief Secretary commits UK support to help Pakistan raise more tax
Chief Secretary supportive of a commitment Pakistan has made to increase tax collection rates, as he welcomes delegates to the UK.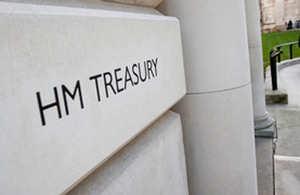 Chief Secretary to the Treasury Danny Alexander has today committed UK support to help Pakistan raise more tax.
The commitment was made as he welcomed Tariq Bajwa, Chairman of the Pakistan Federal Board of Revenue, along with his group of delegates, on a visit to the UK.
The Chief Secretary was supportive of the commitment Pakistan has made to increase their tax collection rates to 15% of GDP by 2018, and confirmed that the UK would work with Pakistan in this aim and continue to deliver on its own commitment to assist developing countries build sustainable sources of revenue and tax regimes.
The meeting formed part of a three day visit by the delegation to discuss opportunities and priorities for future cooperation between HMRC and the Pakistan Federal Board of Revenue.
The UK government is committed to supporting developing countries in their efforts to collect the taxes they are due. This is about providing expertise and enabling developing countries to establish sustainable tax regimes that can provide reliable long-term sources of revenue.
The Chief Secretary said:
The UK put tax and transparency at the heart of the agenda during our G8 presidency last year. I am pleased that we continue to deliver on our Lough Erne commitment to provide practical support to help developing countries collect the taxes that are owed to them.

We look forward to supporting Pakistan in its efforts to achieve its ambitious tax collection target.
The UK put tax and transparency at the heart of the agenda during its G8 Presidency last year.
Ahead of the G8 summit the UK held its 3Ts event on Tax, Trade and Transparency to create political momentum on the 3Ts, stimulate public interest and debate, and generate commitments from developing countries, international organisations, corporates and NGOs. The Chief Secretary chaired a panel event on tax as part of the series to raise awareness of the tax agenda.
At Lough Erne the UK, along with the rest of the G8, committed to provide ongoing practical support.
As part of delivering on this commitment, the government has set up a new Developing Countries Capacity Building Unit through a partnership between the Department for International Development and HMRC.
The new unit will provide expertise and assistance, including on the ground through both long term and short term missions, to help deliver long-term support to revenue authorities in developing countries. Pakistan is one of four countries, along with Ethiopia, Tanzania and South Africa that are long-term partners of the new Unit. This is the first meeting establishing the partnership.
Published 2 April 2014