Press release
Chesterfield waste firm has permit suspended
Lindrick Project Management Ltd failed to comply with its permit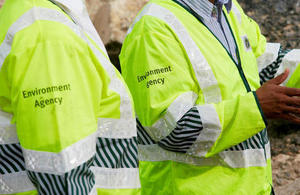 The Environment Agency has partially suspended the environmental permit of Lindrick Project Management Ltd, Chesterfield, after the company failed to comply with its permit conditions.
The company, which runs a waste transfer facility on Mansfield Road, Corbriggs, accepted unpermitted waste onto its site, and it posed an increased risk of fire, dust and odour nuisance by storing waste outside, in breach of permit conditions that require waste to be stored within a building.
The suspension notice, which came into force on Monday (21 November), prevents Lindrick Project Management Ltd from bringing any more waste of any type onto its site. The firm must remove non-permitted waste before the deadline of 21 December 2016.
An Environment Agency spokesperson said:
The Environment Agency has taken action against Lindrick Project Management Ltd to prevent the waste from posing a risk to the environment and the local community.
The company has continued to store waste inappropriately on its premises, giving rise to dust and odour in the local vicinity and it must now take action to comply with permit conditions. Until this happens we will not allow them to bring any more waste onto the site. We will monitor the company's progress closely over the coming weeks.
The site operator has a month to take steps to reduce the risk of pollution posed by the site. Anyone who experiences problems from this or any other waste site is urged to report the matter to the Environment Agency's incident hotline on 0800 807060.
Published 24 November 2016