Press release
Cheryl Gillan welcomes new National Museum of Art
Secretary of State for Wales Cheryl Gillan has welcomed the opening of Wales' first National Museum of Art, which will be housed at the National…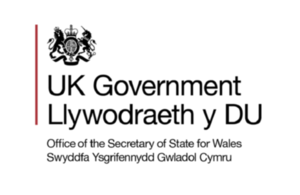 Secretary of State for Wales Cheryl Gillan has welcomed the opening of Wales' first National Museum of Art, which will be housed at the National Museum in Cardiff. 
The Welsh Secretary was speaking at a special reception the National Museum of Wales, being held at her office at Gwydyr House in London to mark the imminent opening of Wales' premier art space for historic and contemporary art.
The galleries will map out the story of Wales' visual arts as well and showcase a number of prominent collections including European Old Master, impressionist and post-impressionist paintings. 
Mrs. Gillan said: "I visited the National Museum's West Wing to see the work in progress and I could see then how the development would put Wales on the international map.
"This new gallery space will house a vast range of fine and applied art in one space and this marks a new chapter for the future of art in Wales.  The West Wing and its six galleries will house a treasure-trove of mixed art for future generations in Wales as well as visitors from all over the world to enjoy and this is excellent news for Wales."
The new galleries will be open to the public from the 9th July. 
 Notes to Editors:
1.) The opening display in July ('I cannot escape this place') will feature works by artists with Welsh connections, including Josef Herman and Shani Rhys James as well as British and International artists David Hockney, Lucian Freud and Rachel Whiteread.
Published 30 June 2011