Press release
Cheryl Gillan visits projects to preserve Welsh heritage and pioneer green technologies in Aberystwyth
Secretary of State for Wales Cheryl Gillan was in Aberystwyth to visit the National Library of Wales and Aberystwyth University. Mrs Gillan…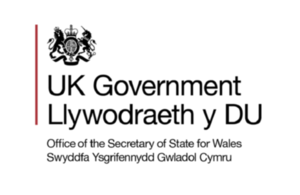 Secretary of State for Wales Cheryl Gillan was in Aberystwyth to visit the National Library of Wales and Aberystwyth University.
Mrs Gillan met National Library Chief Librarian Andrew Green and President Lord Wigley to discuss the library's digitisation projects.
Speaking following the visit, Mrs Gillan said:  "It has been wonderful to visit Aberystwyth to see the amazing collection of works at the National Library.  The Library plays a valuable role in preserving Wales' heritage, providing people with the opportunity to come and find out more about our history and culture.  I was particularly impressed with their digitalisation projects where over two million pages of historical newspapers and periodicals are being digitised so that visitors can access these important records online and free of charge."
Mrs Gillan also visited Aberystwyth University's Institute of Biological, Environmental and Rural Sciences (IBERS) where she met its Director Professor Wayne Powell to discuss the work of the institution.  Professor Powell is also a member of the Wales Office's Business Advisory Group, set up to examine the business environment in Wales and to listen to the views of Welsh business leaders.
Whilst at IBERS, Mrs Gillan discussed the new BEACON initiative, run in collaboration with Bangor and Swansea Universities.  The £20m programme aims to boost the green economy by helping businesses in West Wales and the Valleys develop new technologies to turn locally grown plant crops into commercial products.
Mrs Gillan said:  "IBERS is at the forefront of cutting edge research, which is so vital to promoting economic growth and developing solutions to global projects.  The BEACON initiative is a fine example of institutions coming together, sharing their expertise and knowledge with the potential of providing benefits for the whole of Wales."
Later, Mrs Gillan met with a group of distinguished creative and cultural business leaders at Aberystwyth University to outline her thoughts on the future of the creative industries in Wales and the role Government can play to support its growth.
 Mrs Gillan said:  "Our creative industries play a significant role in the Welsh economy - driving growth not only in the sector but across the wider economy too.  Our creative industries are a big part of our business success, promoting Welsh skills and creative talents in both domestic and international markets.
"We must make use of the talent and facilities that Wales has at its disposal, and we have a wealth of it here in Wales.  I have been fortunate to have visited Upper Boat, Pontypridd where I visited the set of Upstairs / Downstairs and the set of Dr Who, where I actually went into the Tardis!  But it is not just the South that has excellent developing potential, last Summer I visited Rownd a Rownd set in Menai Bridge, which is fast becoming a hot house for talent in North Wales.  Long may it continue."
Mrs Gillan reinforced the success of S4C, the independent sector, and BBC and ITV Wales in creating a growing film and television industry based throughout Wales, from the north to the south.
"This Coalition Government values the contribution of the creative industries to the economy and we have shown our commitment to the sector by making it one of the first areas we will look at as part of our on-going Growth Review.  We want to work with the private sector to create a business friendly environment and have introduced a range of measures to remove the barriers preventing companies from reaching their potential.  We need to stimulate growth in the creative industries in Wales, and through encouraging more inward investment and by encouraging more businesses to Wales, we can."
Published 28 February 2011