News story
Cheque fraud alert published
The Charity Commission advises charities to put controls in place to protect against cheque fraud.
This news article was withdrawn on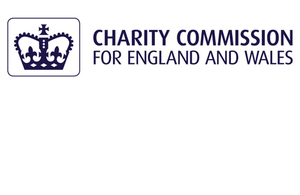 Recent research has shown that over 90% of charities issue cheques on a regular basis. The Cheque and Credit Clearing Company at the Payments Council has issued a factsheet offering advice in safeguarding against cheque fraud, which can be viewed on its website.
Michelle Russell, Head of Investigations and Enforcement at the Charity Commission, says:
Although many of us no longer use cheques, they remain part of the work charities carry out, and research shows that the majority of charities still issue them regularly. However, even though pre-signing blank cheques may be convenient, it is not acceptable to do so and in a recent case, the Tribunal confirmed it was mismanagement. Our message to trustees is clear; do not sign blank cheques.

For those organisations not relying increasingly on electronic banking, sound financial controls and procedures include knowing how the chequebook is controlled and who is authorised to sign it. As part of their legal duties of prudence and safeguarding the charity's assets, trustees must ensure they put in place and follow basic financial controls. We are urging trustees to read our guidance and ask themselves whether they have adequate procedures in place - and if not, to take steps now to protect the charity and its funds.
The Charity Commission is also reminding trustees about further advice and guidance available on our website to help them prevent fraud occurring, and to put strong financial controls in place.
Chapter 3 of the commission's guidance on protecting your charity from harm, Fraud and financial crime helps trustees and other charity managers to be aware of the risks, to recognise some of the most common types of fraudulent activity and to devise ways to prevent fraud occurring. The commission's guidance on internal financial controls for charities shows how to handle your charity's money safely.
Published 4 April 2014