The chemotherapy regimens list is published in order to necessitate coding, reporting and costing of chemotherapy regimens in the NHS in England.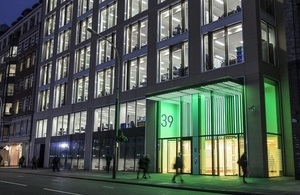 The link below will take you to the chemotherapy regimens request portal:
The final date for any requests to be considered for introduction to the Department of Health (DH) Payment by Results (PbR) chemotherapy regimens list for 2013/14 is 31 August 2012. Please note that submissions made after this date will be included in the subsequent updates.
For more information regarding NHS Connecting for Health and Technology Reference data Update Distribution (TRUD), please see the below links:
The Health and Social Care Information Centre (HSCIC), previously/formerly known as the NHS Information Centre, is commissioned by DH PbR to facilitate the Oncology Regimens Steering Group (ORSG) which advises, provides expert opinion and quality reviews the contents of regimens and of candidate drugs introduced or removed from the chemotherapy regimen list to ensure that they are accurate, fit for purpose and assess their suitability for inclusion in the chemotherapy regimens list.
The HSCIC works closely with the National Cancer Action Team (NCAT), the Cancer Network Pharmacy Forum (CNPF) and DH PbR to maintain and update the list, with revised drug costs based on the new British National Formulary (BNF) and identify and cost new regimens to add to the list. The HSCIC uses the information entered and collated from the DH PbR portal to initiate this process.
Please note that the request portal should not be used for non chemotherapy high cost drugs or high cost devices. These have separate portals available from:
Published 13 April 2012