News story
Charity property matters survey
The Ethical Property Foundation has launched its bi-annual charity property matters survey.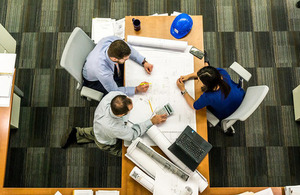 The Ethical Property Foundation is a UK charity which offers voluntary organisations free property guidance, advice and workshops.
It offers a wide range of expert advice on legal issues and premises management working with property professionals.
The Foundation has just launched its bi-annual Charity Property Matters Survey 2018 which takes around 10 minutes to complete. This is the only sector-led property survey about charities' property issues.
You'll need a good understanding of your charity's current property position and any questions about the survey can be emailed to policy@cfg.org.uk
The Charity Commission has been a partner in this research since 2012 and we urge charities to take part.
Published 25 January 2018