Press release
Charity Commission's annual report and accounts published
Commission's annual report reveals rise in serious case work.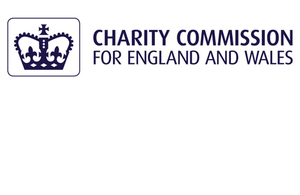 The latest Annual Report and Accounts for the Charity Commission shows a steep increase in investigatory case work undertaken by the regulator.
The report, which is published today, reveals that the Commission opened 64 statutory inquiries between April 2013 and March 2014, compared to 15 during the previous financial year. The regulator concluded 23 inquiries during that same period, compared to 5 during the previous year. Statutory inquiries are used by the Commission's to investigate and deal with the most serious regulatory issues and allow it to make use of its full range of legal powers.
The report also highlights the work of the regulator's newly launched operations function monitoring team, whose work includes monitoring charities that have just applied to be registered and charities that have just been registered. The report includes case studies demonstrating the impact of this team, which actioned 318 referrals between October 2013, and April 2014.
The report also includes a legal annexe, which sets out in detail the issues involved in and implications of key legal cases, including the Commission's decision to register the Preston Down Trust.
William Shawcross, Chairman of the Charity Commission, said:
This report details a difficult year for the Commission. We have faced external criticism and continued serious pressures on our resources. Despite this, the Commission has made significant improvements: these include stepping up our investigatory case work and improving our ability to identify concerns in charities. These changes have been possible thanks to the commitment of the Commission's staff and the drive of our board. I am confident that, with Paula Sussex's arrival as chief executive, we will continue to improve the Commission's performance".
In its report, the Commission restates its view that people should think carefully before setting up a new charity. In a section titled "is starting a new charity the best way to help?", the report states that "setting up a new charity is not always the most effective way to help - and doing so brings significant legal responsibilities". The report suggests alternative ways in which people can respond to urgent need, such as working with a local Community Foundation of the Charities Aid Foundation. The Commission received 6,661 applications for registration and approved 4,968 charities for registration in 2013-14.
Other key figures from the Commission's work in 2013-14 include:
concluding 1,972 Operational compliance cases
opening 1,865 Operational compliance cases
concluding 1,082 Operational permissions cases
opening 887 Operational permissions cases
dealing with 88,822 calls to its contact centre
dealing with 48,274 emails1 to First Contact
dealing with 1,280 reports of serious incidents
dealing with 86 whistleblowing reports
using its powers on 540 occasions as part of Investigations and Enforcement work (see endnote)
The Commission's report also reveals that 86% of Annual Returns and 86% of annual accounts were filed within deadline by charities in 2013-14.
Ends
PR56/14
Notes to Editors
The Charity Commission is the independent regulator of charities in England and Wales.

Our mission is to be the independent registrar and regulator of charities in England and Wales, acting in the public's interest, to ensure that:
charities know what they have to do
the public know what charities do
charities are held to account
Endnote
This includes only emails logged by the Commission's First Contact teams; emails sent directly to colleagues in other teams across the Commission are not included.
Published 10 July 2014