Charity Commission launches consultation on Annual Return 2015
Regulator has developed proposals for changes.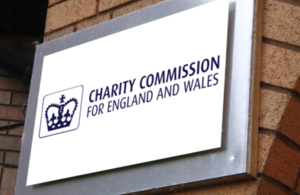 The Charity Commission, the independent regulator of charities in England and Wales, is today launching an eight-week consultation on a number of proposals for changes to the Annual Return for 2015.
The announcement follows previous consultations in 2012 and 2013, when the regulator reviewed the information it collects and makes publicly available from registered charities, through the Annual Return and at registration. The findings of the consultations helped inform changes to the content of the Annual Return for 2013 and 2014.
The Charity Commission says it has continued to focus on what information it needs to collect to support its regulatory work effectively, and has developed a number of proposals for changes to the annual return for 2015, including some additional questions.
The Commission says that the consultation is launching now so that any decisions made that affect the content of the annual return, and the regulator's online support for it, are made in time for the Annual Return 2015.
Requiring charities with incomes between £10,000 and £500,000 to provide key financial information
At present, only charities with an income of more than £500,000 are required to provide more detailed financial information through the annual return. This information is shown on the charity's register page through graphs and pie charts. For those charities with an income of between £10,000 and £500,000, there is little information shown on the charity's register entry. By collecting key financial information in an electronic format, the Commission says it will be able to analyse data and identify risks in charities, and increase transparency and accountability.
The regulator proposes to ask charities with an income of between £10,000 and £500,000, and all CIOs with an income under £500,000, to provide the following information: (see endnote)
voluntary income
income from investments
remaining income not analysed elsewhere
total income
spending on charitable activities
spending on raised funds
remaining spending not analysed
total spending
Campaigning activity and income
The Commission is also consulting on the following two proposed questions:
how much of your charity's total expenditure has been on campaigning activities?
how much of your charity's income was received from a) public service delivery b) private donations?
The regulator believes that this information will help improve the accountability and transparency of charities and respond to increased public appetite for information, enabling donors to access detailed information on where charity's funds are received from, and spent.
Encouraging good practice
The Commission is also proposing the addition of the following questions to the Annual Return for 2015 to encourage good practice and to promote openness and transparency:
whether or not charities have a remuneration policy for paying their executive staff.
whether or not a charity has carried out a review of its financial controls during the reporting year.
Details on how to send comments are within the consultation.
Jane Hobson, Head of Policy at the Charity Commission said:
The Online Register promotes public trust and confidence in charities, and we are committed to maintaining its accuracy and ensuring the accountability of charities. We do not want to create an undue burden on charities, but the information which we collect from them is one of our most valuable regulatory tools, and we want to ensure we are able to make the best use of the Annual Return. We think the public has a right to access this information about the charities which they support, and are keen to hear views from anyone with an interest in the register of charities as well charities that complete the annual return.

The proposed new questions highlight some high-profile topics in the sector today, and we believe they will promote accountability and transparency and encourage good practice. We will be holding discussions with stakeholders about the proposals, and if they are introduced, guidance will be published to help charities provide this information.
The closing date for responses to this consultation is Tuesday 12 August 2014.
Ends
PR 50/14
Notes to Editors
The Charity Commission is the independent regulator of charities in England and Wales.
Our mission is to be the independent registrar and regulator of charities in England and Wales, acting in the public's interest, to ensure that:
charities know what they have to do
the public know what charities do
charities are held to account
Endnote
All CIOs, regardless of income are required to submit an annual return.
Published 17 June 2014