Press release
Charity accounts review examines reductions in permanent endowment funds
Regulator is encouraged by trustees' use of professional advice.
This news article was withdrawn on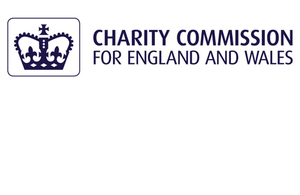 The Charity Commission says that it is encouraged by trustees' regard for professional advice when they are considering the legal status of their charity's permanent endowment (PE) funds.
The encouraging results have been published in a review of 60 charities with an income of over £500,000 whose accounts showed a reduction in the level of PE funds on the previous year.
The review is part of the Commission's programme of thematic reviews of charities' accounts, aimed at checking charities' compliance with the Charities Statement of Recommended Practice (SORP), identifying risks facing charities and identifying regulatory concerns in individual charities.
The Commission identified this area because of a perceived risk that, as access to public funding and fundraised income becomes more difficult, charities may decide to spend the capital element of their PE without legal authority. PE funds are capital funds held in trust for the benefit of the charity over the long term. They are often in the form of investments or property.
The regulator found that, out of the 60 charities included in the report, 6 had reclassified some or all of their PE funds as restricted or unrestricted funds, both of which are easier for charities to spend. 5 of these charities had sought professional advice; the remaining charity's accounts are regulated by an alternative regulator which has been made aware of the decision of the charity. The Commission concluded that it had no regulatory concerns relating to any of the 6 charities.
The accounts of the remaining 54 charities included in the report explained that the reduction in their PE funds was either due to depreciation, investment losses or the application of the total return approach.
Sam Younger, Chief Executive of the Charity Commission, said:
We have been encouraged to see that trustees are seeking professional advice on reclassifying their permanent endowment funds. Other trustees should look to this behaviour as an example and take heed of the Commission's guidance on this issue which suggests that professional advice be considered.

It's also worth trustees bearing in mind that, as long as the proper process is followed, there may be more effective ways for charities to use their permanently endowed funds to achieve their charity's objectives.
The Charity Commission has published guidance on permanent endowments on its website.
The full accounts review is available on the Charity Commission website.
Ends
PR 49/14
Notes to Editors
The Charity Commission is the independent regulator of charities in England and Wales.
Our mission is to be the independent registrar and regulator of charities in England and Wales, acting in the public's interest, to ensure that:

charities know what they have to do
the public know what charities do
charities are held to account -
Published 11 June 2014