World news story
Changes to the UK visa application process in Cuba
UK Visas and Immigration have announced new visa application process from February 1, 2016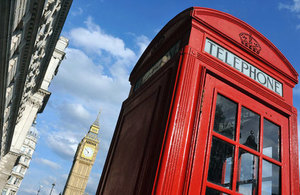 UK Visas and Immigration have announced that from February 1, 2016 it will be offering a fully online visa application service at the British Embassy in Havana, Cuba.
This service brings UKVI in Cuba into the global online network which provides visa applicants and their sponsors with the capability of making UK visa applications, appointments and payments online.
From February 1, 2016 those who wish to make a visa application for travel to the UK can do so online. Handwritten applications will no longer be accepted.
Those who take advantage of the online service will be able to make an appointment to attend the British Embassy Havana in person to enrol their biometric data Monday –Friday 0830am -1200noon.
A list of available internet locations and a step by step guide to making an online application, appointment and payment has been posted on display at the British Embassy Havana.
Further information on how to make an online visa application can be found at https://www.gov.uk/apply-uk-visa
These changes will not affect UK Visas and Immigration customer service standards:
Customer service standard 1
Overseas customers applying to come to the UK on a temporary basis including visitors, T1 HSM, T2 skilled workers, T5 temporary workers and T4 students.
15 working days
Customer service standard 2
Overseas customers applying to enter the UK as the dependent of someone settled here.
60 working days
Published 1 February 2016