World news story
Changes to the UK Visa application process in Belgium
New arrangements for submitting UK Visa applications in Brussels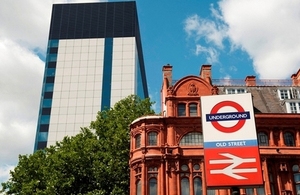 Since 20th March 2014 a new commercial partner, Teleperformance Ltd has taken over the running of the UK Visa Application Centre in Brussels.
The new Visa Application Centre is located at:

UK Visa Application Centre,
Regus Brussels South Station,
4th Floor South Centre Titanium,
Place Marcel Broodthaers 8/Box 5,
1060 Brussels, Belgium

Opening hours will be Thursday & Friday by appointment only
Local number for the visa service -
+32 (0)2 403 49 89
What will it cost?
Telephone calls will cost £1.37 (UK Sterling) per minute as well as the cost of the call (which will vary depending on country and network charge).
Webchat is a fixed £4 (UK Sterling) for 10 minutes.
All customers must provide debit or credit card details to access paid services. Acceptable cards are all forms of Visa Credit, Visa Debit, Mastercard Credit, Mastercard Debit and Maestro. No other form of payment will be accepted.
Useful Links:
Please note:
Neither the British Embassy nor the British Consulate-General in Brussels are able to respond to any visa enquiries.
Published 25 March 2014