Changes to slot machine stakes
John Penrose announces consultation to aid struggling amusement arcades and bingo halls.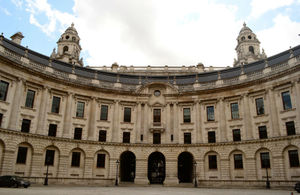 The Government launched proposals today to consider two possible changes to the Gambling Act 2005 applying to 'adults-only' (B3) slot machines. Following extensive discussions, John Penrose proposes:
increasing the maximum stake limit from £1 to £2
permitting a modest increase in the number of such machines in adult-only arcades and bingo clubs
Public consultation
"These are some of the oldest tourism and leisure businesses in Britain," said Mr Penrose. "Arcades and bingo clubs employ between them some 37,000 people and are important elements of many local economies, particularly in seaside towns."
"I want to ensure these businesses remain competitive in these tough economic times. I believe increasing the stake to £2 and reviewing machine entitlements will provide the boost needed by operators and manufacturers, but public protection must remain paramount."
A swift public consultation begins today, and will run until 25 January 2011.
Further information
John Penrose blog: [A short history of the One-armed Bandit] http://blogs.culture.gov.uk/main/2010/11/a_short_history_of_the_onearme.html#more)
Published 2 November 2010