News story
Changes to publishing licensing information in MAVIS
Details of changes to how the VMD publishes information about Marketing Authorisations.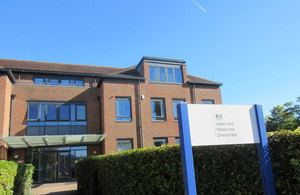 Thank you to everyone who provided feedback on the proposed changes to the way we publish licensing information in MAVIS.
The following changes have now been agreed.
Marketing Authorisations (MAs)
We will no longer publish information about varied MAs.
Details of clinically significant variations will continue to be published in the Veterinary Record.
Information on newly authorised and expired MAs is available in the Product Information Database (PID), we will now include 2 links in MAVIS that will take you directly to it:
The first link will take you to the homepage where you can create a list of all newly authorised MAs from the last 6 months
The second link will take you directly to the tab showing expired MAs.
Quarterly reporting against VMD Published Standards for 2016 to 2017 licensing work
This report will now be published on a monthly basis under the Our Statistics section on the VMD homepage.
For further information, please contact Natalie Shilling at n.shilling@vmd.defra.gsi.gov.uk and put 'Changes to MAVIS' in the subject line.
Published 30 November 2016