News story
Changes to marine licensing processes from 6 April
A number of changes come into effect from 6 April 2014 affecting licence applications for developments at sea.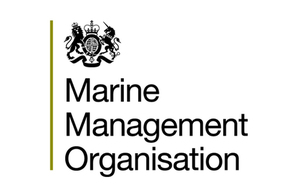 The Marine Management Organisation (MMO) is responsible for regulating depositing or removal of substances or objects from the seabed or elsewhere in tidal waters under the Marine and Coastal Access Act 2009. Since MMO vested in 2010 it has continued to develop the licensing process, resulting in a quicker turnaround and less regulatory burden for applicants.
MMO has been involving businesses and industry representatives in the development of the policies and regulations where possible, and has been working to ensure they are aware of developments before they are implemented. These changes include:
Fast-track system
A fast-track system may be used to process applications for some activities that have been identified as being low risk and quick to process – fewer than 3.5 hours. These activities still need a marine licence, but the consultation stage is replaced with marine licence conditions as long as specific eligibility criteria are met. The range of projects included in this scheme was extended from 6 April and now covers:
burials at sea
some maintenance activities
deposit and removal of marker buoys and marker posts
minor removals
non-navigational dredging
More information on the fast track system.
Fees and charges
MMO has listened to small businesses who were concerned about the disproportionate burden of the cost of an application to the capital cost of their activity. A revised fees structure for marine licence applications is being introduced as part of the Marine Licensing (Application Fees) Regulations 2014, which extends MMO's powers under the Marine and Coastal Access 2009.
MMO's charging structure has been revised into clear bands of fixed ceiling costs for smaller standardised marine activities, and fixed hourly charges for more complex and time consuming activities.
The new fees allow MMO to recover 96% of costs and subsidise the remaining 4% to limit increases in fees for smaller projects. See fees and charges for further information.
Navigational dredging
If you want to carry out navigational dredging activities in English seas and the tidal areas of rivers from 6 April 2014, you may be required to apply in advance for consent from MMO.
Navigational dredging was made a licensable activity by the government as part of the Marine and Coastal Access Act 2009, though when the act came into effect in 2011 it allowed a period of transition during which low-risk dredging operations did not require a marine licence.
In preparation of the changes MMO has been working with industry representatives and our advisors to improve the application process and reduce the financial and administrative burden as far as possible. An accelerated application process is being put in place, on which a decision may be made within 20 working days.
Further information on dredging.
Published 4 April 2014