News story
Changes to ambulance response time categories
Changes to prioritise the most critically ill patients, increase the number of vehicles available to reach patients most in need and reduce …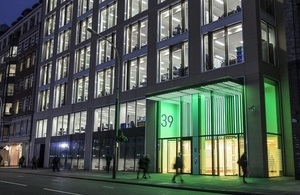 Changes to prioritise the most critically ill patients, increase the number of vehicles available to reach patients most in need and reduce the number of cancelled ambulances have been announced.
From 1 June, the A8 measure (immediately life threatening) will be split into two parts, Red 1 and Red 2.
Red 1 calls are the most time critical and cover cardiac arrest patients who are not breathing and do not have a pulse, and other severe conditions. For Red 1 calls, the existing call connect clock start will remain, ensuring that patients who require immediate emergency ambulance care will continue to receive the most rapid response.
For Red 2 calls, which are serious but less immediately time critical and cover conditions such as stroke and fits, a new clock start will allow call handlers to get more information about patients so that they receive the most appropriate ambulance resource based on their specific clinical needs.
See letter from Peter Bradley, National Ambulance Director and Professor Matthew Cooke, National Clinical Director for Urgent and Emergency Care on technical amendment to the category A8 ambulance response time standard
Read the press release.
Published 16 May 2012