Changes agreed to constitution of General Medical Council and General Dental Council
The number of members on both the General Medical Council and the General Dental Council is to be reduced to 12 members with the aim of creating…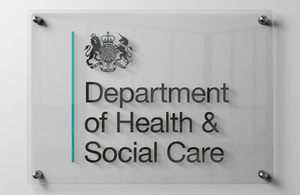 The number of members on both the General Medical Council and the General Dental Council is to be reduced to 12 members with the aim of creating more board-like councils focused on strategic leadership
The aim is to help improve the effectiveness and efficiency of the 2 councils.
A move will now also be made away from election to a system of appointing the 2 chairs.
This will:
increase the openness and transparency of the recruitment process
enable the regulators to seek applicants from a much wider field
help ensure that people with the specific qualities needed to be the chair can be appointed
These moves follow analysis of the responses received to last month's consultation and consideration of the relevant evidence.
Initially the proposal had been for a reduction from 24 to 8 members, and that both chairs should be appointed rather than elected by the governing councils from within their membership.
73% of respondents, including both councils, agreed that it made sense to move to a system of appointed chairs.
68% of respondents agreed that the necessary expertise in governance could be ensured with a reduced council size.
However, 68% disagreed with the Department's proposed reduction to 8 members arguing that it would be difficult to ensure the right mix of skills, knowledge and experience, with just 8 members.
75% of respondents who answered the question on the appropriate number of members, including the 2 organisations in question, considered a council size of 12 to be acceptable.
The amended Orders have now been laid in parliament, this will enable the General Medical Council to begin its appointment process for a new council. The amended Orders for the General Dental Council have also been laid.
A full consultation response will be published in July.
Published 29 June 2012