Change4life partners with LazyTown to reach under-fives
Change4Life is teaming up with the popular children's TV show, LazyTown, and its superhero Sportacus, to encourage two to five year olds to be more active and eat healthier food such as fruit and vegetables (known as 'sports candy' in LazyTown).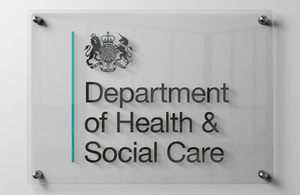 Eating well and being active can help prevent children developing serious illnesses later in life. And new physical activity guidelines show that once a child can walk they should be physically active for at least three hours a day.
By working with this young age group, Change4Life and LazyTown hope to encourage children to develop healthier habits early on that will then become a normal part of their everyday life.
Public Health Minister Anne Milton said: "Eating well and being active is crucial, especially at an early age.
"Sportacus is a great role model for children and exactly what we need to get young children and their parents being healthy and being active.
"Obesity costs the NHS £4.2 billion every year.  It is crucial we encourage children to eat well and be active early on to prevent them developing obesity related illnesses later in life."
To launch the partnership, 3,600 Sure Start Children's Centres across the country will receive Change4Life activity packs next week featuring the LazyTown stars. The packs include fun ideas for group activities and for parents to do at home, such as healthy recipes and a sticker reward wall chart.
Additional group packs will be available for other organisations working with pre-school children to order through the Department of Health order line.
Why LazyTown?
New research by PCP Research Consultants, also published today, has revealed that Sportacus is the healthiest children's character on UK television.
Analysis of the top 20 children's programmes and characters shown on UK TV channels in November and December 2010, found that some other characters are also very active, such as Tom and Jerry and Scooby Doo.
Each character was rated on their activity levels and received marks for good behaviours such as walking short journeys and playing sport.
The Change4Life and LazyTown materials are available to download from the Change4Life website at the link below.
Published 13 September 2011