Change4Life alcohol campaign warns of 'sneaky drinks'
A Change4Life campaign launches today to raise awareness of the health risks associated with drinking regularly over the guidelines. Four weeks…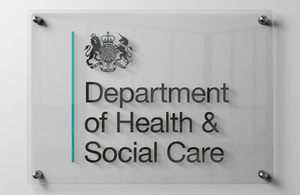 A Change4Life campaign launches today to raise awareness of the health risks associated with drinking regularly over the guidelines. Four weeks of nationwide TV advertising, beginning today, form the main part of the campaign. The advert shows how drinking can easily 'sneak up on you' and encourages people to check their drinking online using the Change4Life Drinks Checker.
Watch the TV ad:
Drinkers underestimate their alcohol habits
To get a picture of drinking habits and find out the difference cutting down can make, the Change4Life team asked 19 people to keep a detailed drinks diary for 2 weeks. The findings show those that took part were drinking on average the equivalent of an extra large glass of wine each day, or 40% more than they thought.
After keeping a drinks diary for a week, the participants were offered simple tips on cutting down and as a result they:
cut their alcohol consumption by over a third
saved around £33.35 a week - or over £1,730 a year
consumed 1,658 fewer calories a week an average of 236 calories a day - around 10% of the average person's daily intake and the equivalent to 125ml (a small wine glass) of cream per day
Campaign resources
For anyone working directly with the public, you can find out more about Department of Health public health campaigns, the resources available and how to order, by visiting the Campaign Resource Centre website.
Chief Medical Officer Professor Dame Sally Davies said:
"I understand that people enjoy having a glass of wine or beer to unwind at the end of a busy day - but these drinks stack up and can increase your risk of high blood pressure, cancer or liver disease.

"The alcohol guidelines recommend that men should not regularly drink more than 3 to 4 units a day and women should not regularly drink more than 2 to 3 units a day.

"The Change4Life campaign aims to help and encourage people to check how much they are drinking using the Drinks Checker app or online and if they find they are drinking over the guidelines, provide helpful tips and advice to cut down.

"Cutting back your drinking can reduce your health risks, reduce your calorie intake, help you sleep better and boost your energy. To find out more I strongly recommend people to search Change4Life."
Published 7 February 2013