News story
Change to travel advice for Egypt
We now advise against all but essential travel to the city of Qena.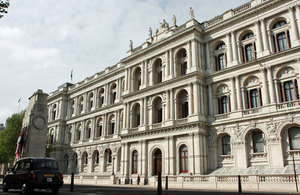 There have been protests, some violent, in the southern Egyptian city of Qena and its surrounding districts. You should observe instructions and advice by local security authorities and avoid public gatherings and disturbances.
Road and railway lines through the Province have been blocked by protesters. You should check with the local authorities or your tour operator before travelling through the Province of Qena and consider alternative routes when using road or rail networks.
British nationals requiring assistance or advice can call 020 7008 1500 from the UK or 02 2791 6000 from Egypt.
A curfew remains in place across Egypt from 02:00 to 05:00 local time. Timings are occasionally adjusted and you are advised to listen to media announcements or seek advice from your tour operator or hotel management. The curfew is not being enforced in the Red Sea Resort area or in Luxor.
Published 20 April 2011