The BBC Agreement has today been amended to allow for changes to the funding of the BBC World Service.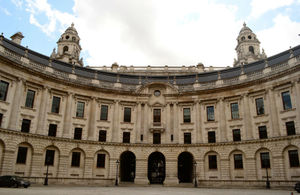 Currently, the World Service is funded by Parliamentary grant-in-aid administered by the Foreign and Commonwealth Office. From 2014/15 the World Service will be fully funded by the television licence fee rather than by grant-in-aid.
Clause 75 of the BBC Agreement prevented the BBC from using licence fee income to fund the World Service. 
As part of the licence fee settlement in October 2010 the BBC and the Government agreed that it would be at the BBC's discretion if it wanted to use the licence fee to fund World Service restructuring costs before 2014.
The amendment to the BBC Agreement, announced to Parliament today, means that the BBC Trust can decide to use licence fee money to contribute to the cost of restructuring the World Service ahead of it transferring to the licence fee in 2014/15.
Licence fee expenditure on the World Service will be covered by the BBC Trust's responsibility for oversight of the licence fee.
Notes to Editors
The television licence fee settlement letter (46kb PDF).
Any changes to the BBC Agreement must be agreed between the Secretary of State and the BBC Trust, as the governing body of the Corporation.
Press Enquiries: 020 7211 2210
Out of hours telephone pager no: 07699 751153
Public Enquiries: 020 7211 6000
Published 14 February 2011