News story
Change to approved driving instructor registration reminder
The Driving Standards Agency (DSA) process to remind you to renew your approved driving instructor (ADI) registration is about to change.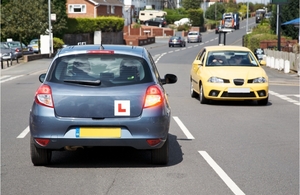 From May 2011, DSA will still aim to send you a renewal reminder letter 6 months before your registration expiry date, but will not send you another 3 months later.
This is so you only receive essential communication from the agency.
Please remember, it is your resposnsibility to make sure you renew in time, although DSA will always aim to send you the reminder.
If you have already received a 6 month reminder
If you get your 6 month renewal reminder before the beginning of May, you will not get another reminder 3 months later.
Manage your registration online
You can also manage your ADI registration and continuing professional development (CPD) through the GOV.UK website.
Useful links
Published 25 March 2011