News story
Change of travel advice for Egypt
Due to the significant increase in criminal activity in the North Sinai area, the Foreign Office now advises against all travel to the Governorate of North Sinai.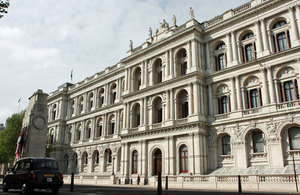 The security situation outside of the resort areas in the Governorate of South Sinai has also deteriorated since early 2012 and there have been a number of hijacks and kidnaps in the interior of the Governorate, although major tourist resorts remain stable and calm.
For this reason, we advise against all but essential travel to the Governorate of South Sinai, with the exception of:
the Red Sea Resorts including those in the entire region of Sharm el Sheikh, Taba, Nuweiba and Dahab;
road travel between these resorts;
transfers between the resorts and the airports of Taba and Sharm el Sheikh.
Published 24 August 2012