News story
Chancellor announces London and Lima stock exchange collaboration
London and Lima stock exchange collaboration announced by the Chancellor of the Exchequer, George Osborne.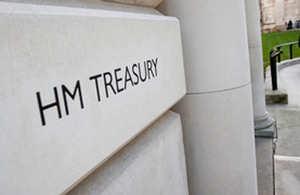 The Chancellor has today (9 October 2015) announced that the London Stock Exchange Group and the Lima Stock Exchange, Bolsa de Valores de Lima, will work together to enhance liquidity in Peruvian financial markets.
Alongside this work, LSEG and BVL will explore the possibility of collaborating on the ELITE Programme, the innovative business support programme for high growth private companies.
The Lima Stock Exchange is a member of the Integrated Latin American Market (MILA), which brings together the stock exchanges of the dynamic set of Pacific Alliance countries, namely Mexico, Colombia, Chile and Peru. MILA is the eighth largest market in the world and the largest in Latin America by number of listed companies.
The scale of MILA will attract greater international interest and reduce costs over time. The wealth of experience that the LSEG has in hosting a deep and liquid global capital market will be of significant value in helping grow MILA over time.
Speaking at the IMF Annual Meetings in Lima, Chancellor of the Exchequer George Osborne said:
I am delighted to announce a collaboration between the London Stock Exchange Group and Bolsa de Valores de Lima.
A hundred years ago, 50% of foreign investment in Latin America came from the UK. And given the region's huge growth potential, the opportunities for UK investors are once again tremendous.
The UK is the natural partner for Latin America's international financing needs. UK-based financial institutions can help provide access to international capital via London, supporting growth in Peru and across Latin America.
Further information
LSEG and BVL will identify and implement new measures to enhance liquidity in the Peruvian equity market.
The scope of the work includes enhancements across the capital market value chain within Peru including primary, trading and post-trading activities, and an assessment of the market micro structure, market rules, technology and the legal and regulatory framework.
ELITE is a programme run by the London Stock Exchange Group to help SMEs grow. It currently has operations in the UK, Italy, Spain and Europe. The LSEG are currently in talks to expand it to Peru under an agreement with BVL.
Published 9 October 2015