Chance to keep Guardi masterpiece in the UK
Temporary export bar placed on 1768 painting of Venice's famous Rialto Bridge.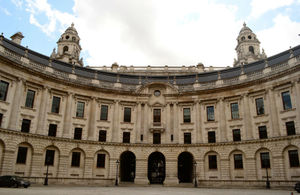 An 18th-century depiction of Venice's famous Rialto Bridge could be lost to the nation unless a UK buyer can be found.
Culture Minister Ed Vaizey has placed a temporary export bar on the Francesco Guardi painting Venice, a View of the Rialto Bridge from the Fondamenta del Carbon to provide a chance to raise the money to keep it in the country.
The ruling follows a recommendation by the Reviewing Committee on the Export of Works of Art and Objects of Cultural Interest, which highlighted the painting's aesthetic importance and significance for the study of the development of Guardi and Venetian view painting.
Guardi was the last great native view painter of Venice and subsequent artists, including Turner, were inspired by his example.
"This noble painting represents Francesco Guardi on the grand scale, emulating Canaletto and Bellotto," said Reviewing Committee member Simon Swynfen Jervis. "Whether it was patterns of patronage or his own inclination which later impelled him towards a smaller scale and lighter touch, the View of the Rialto demonstrates that in 1768 he could impress as well as delight."
The decision on the export licence application for the painting will be deferred for a period ending on 16 January 2012 inclusive. This could be extended until 16 July if a serious bid is being made to raise funds to buy the painting at its recommended price of nearly £26.7 million.
Details about how to buy the painting can be found on the press release.
Further information
Published 17 October 2011