Chair of Interim Mitco Oversight Board appointed
DCMS appoints David Hendon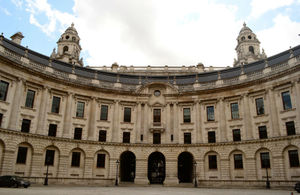 DCMS has appointed David Hendon to be the part-time Chair of the Interim Mitco Oversight Board, an independent informal advisory group which is currently being established by DCMS. The role of the Oversight Board is to review Mitco's performace against its Key Performance Indicators, provide relevant guidance to Mitco and make recommendations to Ofcom and DCMS.
The main task for the Interim Oversight Board will be to establish the practices and procedures which will be used once Mitco starts operation after the Ofcom Award of 800 MHz licences early in 2013.
Mitco is the body being set up by the Mobile Network Operators (MNOs) to mitigate against TV reception interference when 4G mobile services in the 800 MHz band are introduced next year. 
David Hendon is an advisor with Ofcom. He was previously Director Information Economy at the Department for Business Innovation & Skills, responsible for leading the department's policy work in the communications, broadcasting, internet and IT sectors. Prior to that, David was Chief Executive of the Radiocommunications Agency.
Communications Minister Ed Vaizey confirmed the establishment of the Oversight Board in a letter to Ofcom in July (PDF 390kb) in which he said:
"I am setting in process the establishment of an Oversight Board whose primary purpose will be to monitor and assess the performance of the MNOs (via Mitco) against their KPIs, and to ensure that mitigation is as effective as is possible and meets our overall objective of minimising disruption to the consumer."
David Hendon will hold the role until 31 March 2013, by when a permanent chair will be appointed.
Further information
Published 1 October 2012