Press release
Central government main supply estimates 2014 to 2015
Supply Estimates seeks funds from Parliament and Parliamentary authority for departmental expenditure each year.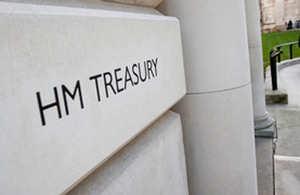 The main supply estimates for central government departments, presented to the House of Commons today (Tuesday 29 April), seek parliamentary authority for expenditure in 2014 to 2015.
Estimates seek parliamentary authority for the voted element of spending plans set out at the Spending Review 2010 and updated at Budget 2014.
Estimates are presented on a budgetary basis, the means by which the Treasury monitors and controls departmental spending.
They include non-cash items, such as depreciation, which are excluded from the main spending totals used to present departments' resource settlements.
A summary of the key figures in the main supply estimates presented today is set out below. Except for a small number of neutral changes within budgets, total departmental spending is consistent with Budget 2014.
| £ million | Total main estimates presented on 29 April | Of which: voted |
| --- | --- | --- |
| Resource DEL | 338,730 | 268,471 |
| Resource DEL: non ring-fenced DEL | 318,145 | 249,693 |
| Resource DEL: administration budgets | 12,702 | 12,692 |
| Capital DEL | 47,375 | 41,916 |
| Resource AME | 326,528 | 186,060 |
| Capital AME | 17,225 | 15,342 |
| Non-budget | 59,684 | 59,684 |
| Net cash requirement | 470,617 | 470,617 |
Further information
Supply esstimates are the means by which the government seeks funds from parliament and parliamentary authority for departmental expenditure each year.
Main supply estimates present the first opportunity for parliamentary authority for spending for this financial year. There will be one further estimates round in Spring 2015, which will be the last opportunity to revise the plans set out in these main Estimates.
Independent Bodies: The National Audit Office, House of Commons: Administration, Electoral Commission and the Local Government Boundary for England will publish their main estimates separately today and the numbers are included in the table above. The Independent Parliamentary Standards Authority will be publishing their Estimate at a later date.
Estimates seek parliamentary authority for voted resources, capital and cash, both for existing services and for any necessary new services. They include non-cash items such as depreciation (the allocation of the cost of consumption of an asset over its useful economic life). Along with other non-cash items, depreciation is excluded from the resource budgets announced in the Spending Review settlements as it has no direct impact on public sector borrowing or public sector net debt.
Some spending in budgets (such as consolidated fund standing services and payments from the National Insurance Fund) is not voted in the estimates, as it is covered by specific legislation and therefore does not require additional parliamentary approval. Similarly, the spending of devolved administrations is also included in the budgetary numbers as non-voted, as this is subject to separate approval. However, parliament votes the grants to the devolved administrations, which score as non-budget in estimates.
Reserve funding, as set out at Spending Review 2010, is not shown in departmental budgets or estimates until it is allocated. Future drawing on the reserve will be included in the individual departmental supplementary estimates presented towards the end of the financial year.
Annually Managed Expenditure (AME) is also shown in the estimates. Forecasts of AME spending are conducted by the Office of Budget Responsibility (OBR). Their latest forecast accompanied Budget 2014.
Published 29 April 2014