Celebrate iconic live performance during 'music is GREAT week'
Compilation pulls together the best of British live music.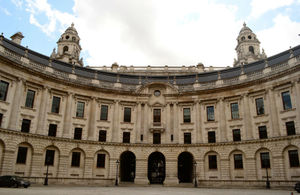 The DVD and download - created as part of the GREAT campaign - includes film footage and audio of legendary performances. The compilation spans three decades of unforgettable live moments; from David Bowie's performance of Ziggy Stardust at Hammersmith in 1973, to Radiohead's 1997 performance of Karma Police at Glastonbury, right through to 2011 when Adele performed Someone Like You at The BRIT Awards.
You can buy the compilation from today, mark the start of Music is GREAT Week.  All net profits will go to Save The Children.
Music is GREAT Week also officially starts on today, and involves seven days of musical celebration. It is an opportunity for artists, bands and music fans to pay tribute to British music - past, present and future - through a number of exciting events and appearances. Details can be found on Facebook.
Further information
Published 15 May 2012