News story
CCS supports government's apprenticeship pledge
The Crown Commercial Service is supporting the government's pledge to support 3 million apprenticeships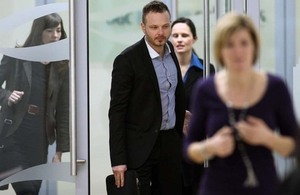 The government has committed to widening the number and range of businesses that invest in apprenticeships, as part of their pledge to support 3 million apprenticeships by 2020.
Procurement forms an important part of this pledge and, to support this, when businesses bid for relevant contracts with central government worth £10 million or more, we will review their bids in line with best practice for the number of apprentices that they expect to support.
This projection will then be written into the ensuing contract, and we will take action if the business does not meet its commitment.
We will publish details of the changes shortly. These changes, which take effect from 1 September, will apply to central government departments, their executive agencies and non-departmental public bodies.
View the Prime Minister's announcement on plans to boost apprenticeships and transform training.
Published 21 August 2015