Cash boost for communties supporting neighbourhood planning
New funding to help communities bring jobs and homes to their neighbourhood using improved planning powers was announced today by Planning Minister…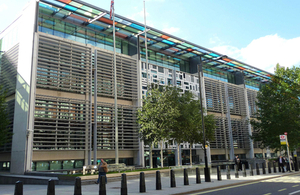 New funding to help communities bring jobs and homes to their neighbourhood using improved planning powers was announced today by Planning Minister Greg Clark.
Neighbourhood planning gives people a major say in shaping development in their area. It gives communities the power to help decide where development should go and the type and design of development that can be granted automatic planning permission.
A £10 million fund is now available to help councils ensure their communities are able to finalise people's plans for homes, businesses and facilities in their neighbourhood.
More than 200 communities are already using the new planning powers introduced in the Localism Act to work up plans that can, for example, decide the location of new homes and decide the green spaces communities are keen to protect.
Councils are today invited to apply for grants of up to £30,000 for each scheme to help pay for the costs of getting plans in place. Payments will be paid to councils to help them support and advise groups taking forward neighbourhood plans and to pay towards the examination of plans and a local referendum.
Greg Clark said:
We have seen enormous enthusiasm from communities around England, jumping at the chance to be in the driving seat of deciding the future vision of their neighbourhood.

This fund will give councils and community groups working on plans a big boost in getting their vision in place as soon as possible to ensure people can enjoy the benefits sooner rather then later.

Neighbourhood planning is making sure local residents are, for the first time, centre stage in helping decide their neighbourhood's future. It is giving people the chance to plan positively and will help deliver the homes and jobs their communities need to thrive.
Eden Valley's plan a step closer
The Upper Eden Community Plan Group has their plan well underway after the enthusiasm of residents to be at the centre of decision making ensured they were one of the first areas to use these new powers.
The area covering 17 parishes in and around Kirkby Stephen in Cumbria has already been designated a neighbourhood plan area.
A plan that focuses on how and where to provide new housing, affordable housing for older people and better broadband connectivity has now been passed to the Eden District Council for a formal consultation. Local people and businesses will be invited to comment before a final referendum is held.
Notes to editors
Payments will be made in two payments. The first, of £5,000 will be made once a neighbourhood area has been designated. The second payment of £25,000 will be made on successful completion of the neighbourhood planning independent examination.

Details of the Upper Eden Community Plan can be found at: www.uecp.org.uk (external link).
Published 29 August 2012