News story
Case study: The Big Energy Upgrade
  The BIG Energy Upgrade Programme is the first large scale project that is delivering installation of energy efficiency measures and renewables…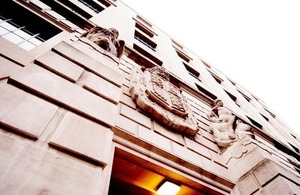 The BIG Energy Upgrade Programme is the first large scale project that is delivering installation of energy efficiency measures and renewables to houses in Yorkshire and the Humber by adopting a whole house/ whole community approach. The results of this programme have particular relevance to the forthcoming Green Deal as the project includes:
114 job created and 99 jobs safeguarded; 145,113 tCO2 saved
extensive use of external solid wall insulation (relevant for the delivery of ECO initiative)
stimulate the energy efficient supply chain
behavioural studies (from individual to whole community)
area based delivery of retrofit measures
Led by Kirklees Council, the partnership includes 
6 Local Authorities
4 Arms Length Management Organisations (ALMOs)
2 Social Housing Providers,
Yorkshire Energy Services
The University of Sheffield.
£14.9m is being invested of which £7m is from the European Union, European Regional Development Fund (ERDF) as part of Europe´s support for the region´s economic development through the Yorkshire and Humber 2007-2013 ERDF Programme.
The project will deliver a very ambitious programme of installation of energy efficiency measures and micro generation technologies in households by adopting a fully integrated, whole-house/ whole community approach.
Through individual household assessments carried out by YES the project will identify a highly individual package of measures for each of the households and will provide optimal insulation and energy control to the house. The project will also work with communities to embed behaviour change around energy consumption.
A multidisciplinary team of academics from the University of Sheffield is working alongside 14 partners involved in delivering the project through an integrated approach which will for the first time understand the interrelated areas of human-behaviour, energy-efficiency technology, and supply-chain capabilities. Primary data is being gathered on the performance of the measures installed, the behaviour of those living in the houses and the development of the regional supply chains. The holistic understanding of these enables design of more effective policies and interventions. 
This programme has particular relevance to the forthcoming Green Deal thanks to the early adoption of the whole-house/whole community approach integrated by work carried out by the Consortium Partners, Yorkshire Energy Services and the University of Sheffield.
The evidence derived from the monitoring and the area-based delivery of retrofit installations will support the activities of the newly established Energy Efficiency Deployment Office (EEDO).
The programme also aims to address fuel poverty in the most deprived communities in the region.
---
Endorsements
Leader of leading authority Kirklees Council Mehboob Khan, said:
"I'm delighted that people in our region will be the first in the country to benefit from a scheme like this. We are looking forward to working with other local authorities and partners to make a real difference to people's lives and reduce the impact we're having on the environment."
Professor Lenny Koh, Director of Centre for Energy, Environment and Sustainability (CEES), University of Sheffield said:
"This flagship project demonstrates the effectiveness of the Green Deal approach: both in raising demand for energy-efficiency from residents and stimulating the local economy. The partnership between Local Authorities, Housing Associations, Yorkshire Energy Services and the University of Sheffield offers the opportunity to accelerate innovation and to capture best-practice. The University combines expertise in architecture, supply chain, digital technology, civil engineers and psychology to advance understanding of the problem as a whole: the building, the new energy technologies and most importantly the human behaviour."
Published 29 February 2012