Press release
Caroline Spelman visits Warwickshire Wildlife Trust for World Environment Day
The day before World Environment Day on 5 June, Caroline Spelman visited Warwickshire Wildlife Trust in Solihull.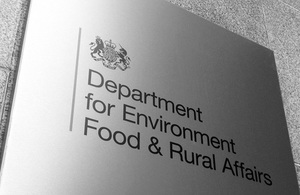 Mrs Spelman walked around the reserve before joining volunteers and local children for pond dipping.  The event was organised by the Warwickshire Wildlife Trust to encourage families to get learn about wildlife and experience it firsthand.
Mrs Spelman's visit comes during the International Year of Biodiversity and in advance of World Environment Day.  World Environment Day celebrates the diversity of life on Earth and events to mark the day are being held around the world.
Published 4 June 2010