Press release
Care leavers receiving more support than ever before
An improved package of support for young people leaving care was unveiled today by the Children and Families Minister, Edward Timpson.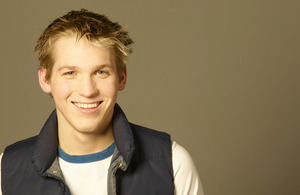 Speaking at the Community Care Live annual conference, the minister announced that:
6 months after urging local authorities to do more, the number of councils committing to giving care leavers at least £2,000 towards setting up their own home has tripled – meaning young people leaving care can buy much needed furniture and set up a home
since launching the Junior Independent Savings Account 6 months ago more than 30,000 accounts have been opened for 3 quarters of eligible children in care. This includes a £200 deposit from government and voluntary donations from the public
over 110 local authorities have now signed up to the Care Leavers Charter – pledging how they will support care leavers until they reach their 25th birthday
new rules will ensure that more 16- and 17-year-olds remain in care unless signed off by a Director of Children's Services
£80,000 will go to the Care Leavers Foundation and £200,000 to the National Care Advisory Service (Catch 22) over 2 years to help improve support and outcomes for young people leaving residential care
Edward Timpson said:
All care leavers must receive the right support and guidance they need to prepare them for their futures. No parent would want to see their children stepping out into the world without a roof over their head or a warm bed to sleep in.

I wrote to all Directors of Children's Services in October asking them to dramatically improve support for care leavers, and I have been encouraged by their positive response. I now want all local authorities to commit to giving this support to care leavers.

Today's package of support, 6 months on from the introduction of the Care Leavers Charter, reinforces my commitment to make sure all young people have the chance to reach their full potential, no matter what their background.
The new rules will mean that more 16- and 17-year-olds remain in care until their 18th birthday – something the best local authorities are already doing. The government hopes that this will see many more young people leaving care when they're ready to, rather than when they have to.
The funding announced today will be used to identify how the support for care leavers can be improved, and will also support a number of young people leaving care to be trained as consultants for local authorities to help improve practice.
Improving the quality of support provided to care leavers as they make the transition from care to adulthood is a priority, and we have been working with local authorities, and voluntary organisations including the National Care Advisory Service and the Care Leavers Foundation to secure this, including:
since April 2012, local authorities have been required to provide care leavers with a personal adviser who can help them return to education and training up until the age of 25 – extended from the age of 21
the introduction of a further education bursary for care leavers
funding local authorities to give care leavers a higher education bursary of £2,000 if they are attending a university
Notes to editor
view the minister's letter to local authorities asking them to take specific action to improve the outcomes of care leavers
find out more about the Care Leaver's Charter – a core set of principles and promises for local authorities when they make decisions about young people's lives
Information on what care leavers are entitled to once they leave their care placement
DfE enquiries
Central newsdesk 020 7783 8300
General enquiries 0370 000 2288
Published 22 May 2013